The first batch of winners has already claimed their tickets to attend the Arthur Guinness Celebration being staged at the National Stadium on Saturday October 23.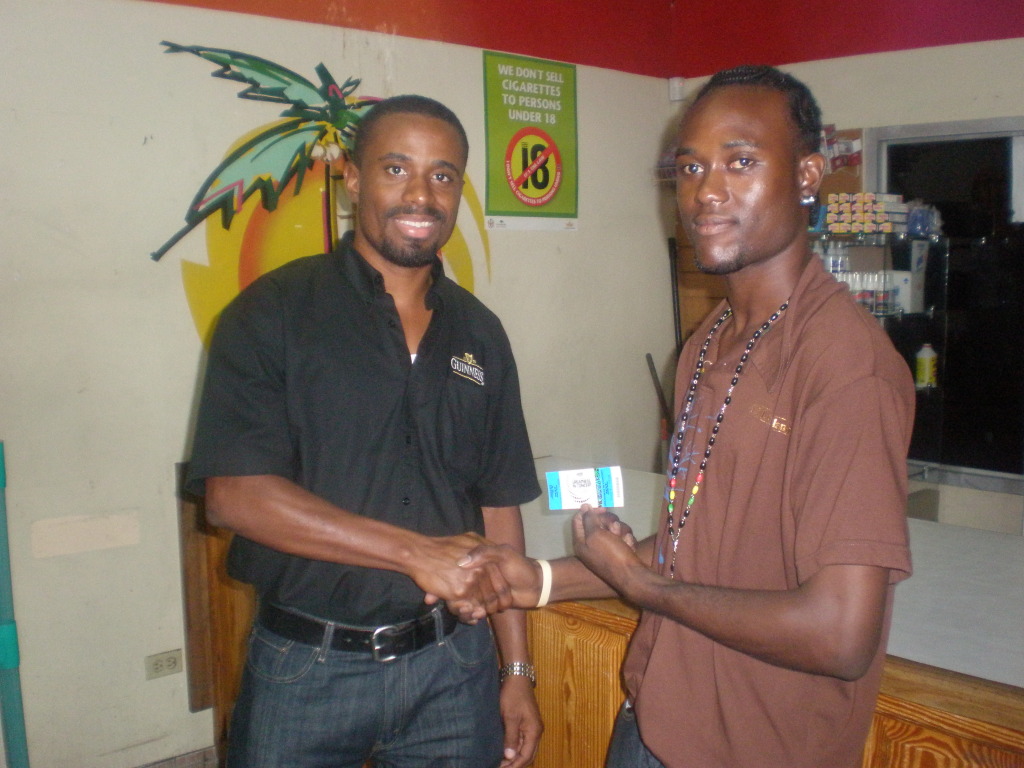 As part of the global celebrations in honour of Guinness founder, Sir Arthur, Guinness is staging several massive concerts worldwide. The Caribbean celebration is so big, Jamaica's national stadium was selected as the ideal venue. The spectacular concert lineup includes Diamond selling, Grammy award winning reggae superstar, Shaggy, Grammy nominated singer Wayne Wonder and reggae chameleon Lady Saw also known as Marion Hall. Beenie Man, Bounty Killer and Mavado round out the line up for the celebration.
Redemption centres have already reported ticket collections following the launch of the Celebration just a few short weeks ago. Guinness consumers gain access to the concert thanks to their favourite stout – with specially marked crowns. Under each Guinness red cap clearly marked Arthur Guinness Day is a code; texting the code to 44GREAT (444 -7328) is a chance to win a ticket to the concert. Up to 250 tickets can be won each day.
Another way to score a ticket to the show is with four specially marked crowns. Winners have easy access to 42 redemption centres island-wide; select Shell and Cool Oasis gas stations and Red Stripe Distribution Centres issue tickets in exchange for winning crowns. Winners must present valid ID to claim tickets. All Arthur Guinness Celebration tickets MUST be collected from the authorized redemption centres on or before October 21, because no tickets will be issued at the National Stadium. "Without Guinness you can't get a ticket. Without a ticket, you can't get into the stadium," explained Guinness Brand Manager Gary Dixon.
Early ticket redemption is recommended, because a limit of 20,000 tickets will be imposed to ensure safety of all patrons at the venue. Tickets are available while stocks last. Guinness media partners CVM TV, IRIE FM and The Star will all provide more details on the landmark celebration and promotion in honour of Arthur.
Author Profile
... refers to representatives of entities such as embassies, entertainment industry, creative force whose submitted work gets published on this site. Views expressed here may not necessarily represent those of the owner of this site, but are being published in the interest of the wider public. Link me here