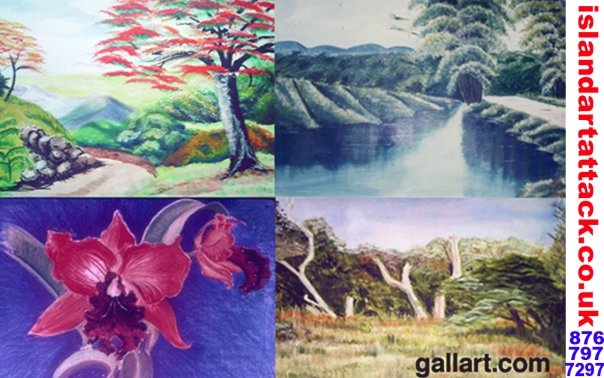 On this site, you will find exciting reports, reviews, critiques on art by Jamaican artists, artisans and artistes.
You can also access art by Anthea McGibbon /ADAM and other Jamaican artists.
Anthea graduated from the Edna Manley College of the Visual and Performing Arts (formerly Jamaica School of Art). In addition to her specialty was Graphic Design, she paints and writes a journalist.
Her subjects vary from Jamaican life to naturescapes. Its always worth getting a piece of her work as a souvenir.
Along with Anthea, several Jamaican artists promote Jamaica talent and culture through their work. The OAaSIS International Foundation gives artists the opportunity to grow, expand, teach others and more.
Over 2000 artists exist in Jamaica, not counting artisans and artistes. The thrust is on to get the entire Diaspora to own at least one piece of craft or art or music done by a Jamaican.
Support the Jamaica Arts
Jamaican artists are trustworthy and make great and lasting souvenirs.
It's time for Jamaica to hone the skills of children at early childhood and primary levels. Too many teachers are ignorant of the reality of the critical role of the creative skills in development. Remember the greatest scientists that ever lived were artists.

Jamaica Art make the best souvenirs!