Shaggy featured in Jamaica art show at Tryall Club
Come November 23rd to 29th in 2015, Artist:Jeffrey Samuels will showcase his latest artworks in a Solo Exhibition at the exuberant Tryall Club in Hanover.
For that Thanksgiving week 2015, guests and Jamaicans will view over 25 pieces, among them the pencil on paper feature of "Shaggy".
The size is 3 feet x 4 feet.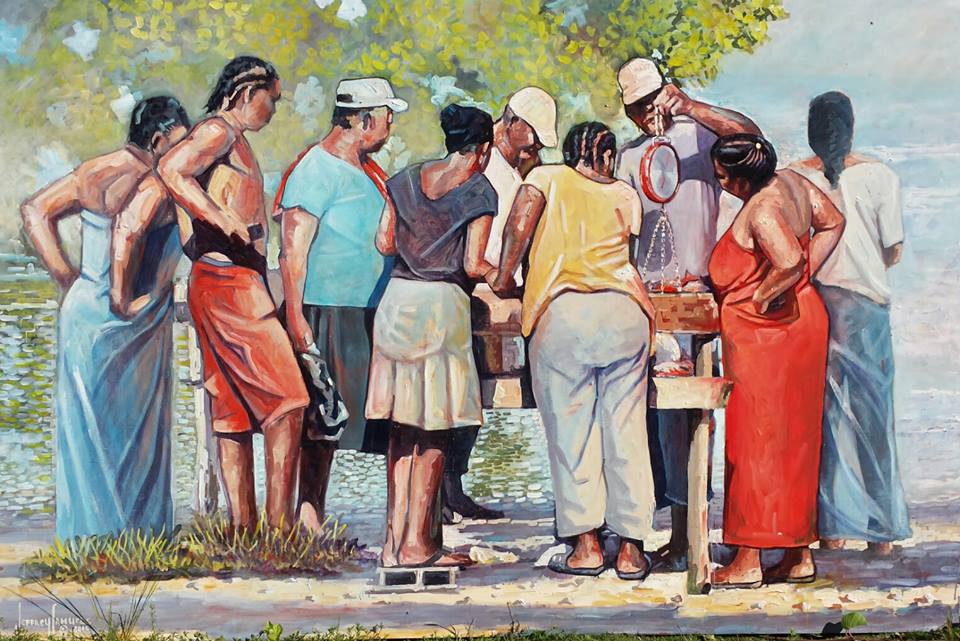 Author Profile
... qualified & experienced in journalism, creative writing, editing, the arts, art critique, paralegal, photography, teaching, research, event planning, motivational speaking, workshops for children and adults, visual arts etc. Click here for contact form. ...or email me here