Beenie Man and Admiral Tibet sounds fair warning in new cut
The mix Thunderbird Productions is finally official releasing the highly anticipated single "Leave People Business" a remake of the 1989 Smash Hit recorded by Tibet. The new cut is a collaboration between Reggae veteran singer Admiral Tibet and King of the Dancehall Beenie Man's, after a month of tweaking.
"Click to view THE VIDEO
On the new remake which is cut on the revamped "Stains Rhythm", both Beenie and Admiral embrace a synergy designed for both the older and younger generation. Since its release "Leave People Business" has gotten the stamp of approval from reggae enthusiasts, online blogger and industry critics who believe more classic music from the 80 and 90's should be reintroduced into current day dancehall culture.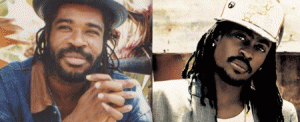 Commonly referred to as Mr. Reality, Admiral Tibet who's real name is Kennel Allen, rarely collaborates with other artists. On the very few occasions it is with the biggest names in the industry. In 1995 it was his single "Serious Time" which was remixed alongside Grammy Award Winner Shabba Ranks and legendary Dancehall Lyricist Ninja Man.
In an early statement regarding the remake Beenie Man was qouted as saying,
Author Profile
... qualified & experienced in journalism, creative writing, editing, the arts, art critique, paralegal, photography, teaching, research, event planning, motivational speaking, workshops for children and adults, visual arts etc. Click here for contact form. ...or email me here