Third World tribute to Bunny Rugs set for Blue Mountain Fest
Nestled among Jamaica's eastern mountains amidst majestic eucalyptus trees and indigenous flora, the Holywell Recreational Park is the spot set for the first Blue Mountain Music Festival. On February 22, TOK's Roshaun "Bay-C" Clarke and the Bombrush Records family collaborate to host this "celebration of art, life and Reggae music."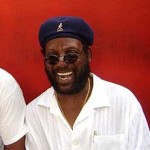 The Blue Mountain Music Festival features a stellar line-up of world-class performers and exhibitors that the entire family will enjoy. This unique festival offers two days of eclectic entertainment, including dub poetry, comedy, massage, music and yoga. For just $2,500 per day, explore Holywell, while grooving to the sounds of T.O.K., Kabaka Pyramid, Jah9, Tanya Stephens, Chronixx and Third World, to name a few.
Third World Tribute to Bunny Rugs
The Third World band will perform in tribute to former lead singer William "Bunny Rugs" Clarke on Saturday February 22.
"It will be a good feeling to be in the mountains, raising the musical vibrations and honouring our dear brother Bunny Rugs. The band is really looking forward to performing at the Blue Mountain Music Festival," commented Third World bassist Richard Daley.
Clarke joined Third World in 1976, and appeared on all of Third World's records, except from their debut album. Showtime on Saturday is 7 pm.
Misty Bliss
The Blue Mountain Music Festival will culminate with Misty Bliss, featuring Maroon drumming, a Mento band, art and craft, organic produce and storytelling for the children. Misty Bliss is an annual event at Holywell, created to celebrate the designation of the Blue and John Crow Mountains National Park, Jamaica's first national park, in 1993.
This year, the Jamaica Conservation and Development Trust has partnered with Bombrush Records to expand the scope and entertainment offering at Misty Bliss.
Tickets and Season Passes
Season and day passes for the Blue Mountain Music Festival are available at Bookophilia, Woolworth New Kingston Shopping Centre, Xtras Manor Park and Mall Plaza, Cove Cinema Ocho Rios and online at TouchTix.net.
For information about the festival schedule, camping facilities, shuttle buses and group rates, visit bluemountainmusicfestival.com or email bluemountainmusicfestival@gmail.com.
Author Profile
... refers to representatives of entities such as embassies, entertainment industry, creative force whose submitted work gets published on this site. Views expressed here may not necessarily represent those of the owner of this site, but are being published in the interest of the wider public. Link me here