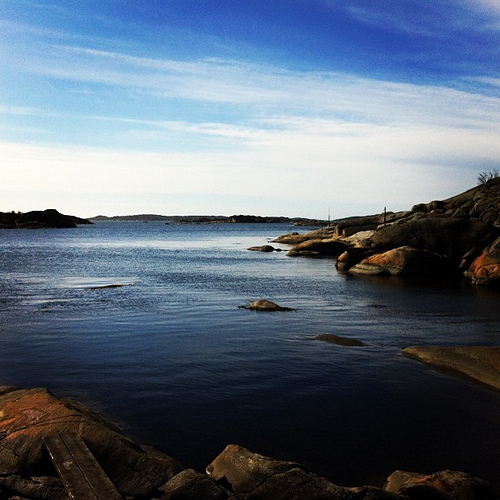 Handal Peart of Sutton Street court left us peacefully
At the Parish Court along Sutton Street, grief turned into joy on Sunday, March 10th, 2019 when the final remains of Handal Hugh Peart was laid to rest. He died at 51 years while on the job.
Affectionately called "Pert" or "Mr Peart" the quiet giant manned the gates of the Sutton Street court during the day, and watched over it at nights when he was off day duty. He leaves big shoes to fill, and those who attended the funeral came to be made aware simply because of his infectious smile, humility and courage despite, inspite of and against the odds he faced since childhood. He was a devout christian and loyal to any task given.
His send off ceremony was held at the New haven Seventh Day, and it was only short of hand salute/waves and the reciting of the scripture verse "Blessed are the meek".
The turn out proved that Peart was well loved and the programme and items were all an exact package well deserved by "Peart". There would have been a biggr turn out, but the court did not post any posters to announce the send off celebration to the saint who had a knack for dealing with even the most cantankerous customer of the Parish court, with honesty and dignity. He loved people and always sought the best and pointed to the best in others.
"Peart" can be considered as an foundation member as he was affectionately remembered as one of the first set of persons to work at the Sutton Street courthouse in the glorified transforming period.
The eulogy was more of a reflection, and his cousin between sobs brought the congregation on a journey through Pearts life.
Peart was seen as a man who possessed great inner strength inspired by the love for his children and perseverance to see them past the worst.
His heart was bigger than the unbearable pain and suffering he endured as a result of his own illnesses.
Peart was seen as a cheerful and sacrificial giver, but above all one who remained humble and pleasant regardless of the circumstances. Seemed he knew he was going to die, because he spent his last months dropping hints, and only to the selected few he admitted to their suspicions that he was physically suffering.
fare thee well Mr Peart, Nuff Respect to the christian soldier.
EDITOR'S NOTES:
The usual articles return next week. The above is not a reflection of the Court staff, although they may agree.
As much as the usual articles which do not constitute legal advice, and are done by inhouse senior journalists after research and discussion with attorneys-at-law and other specialists, as necessary. Please remember that names are changed at times by request of the person seeking information.

For physical assistance:
For non attorney services (incl research, documentation, collections, legwork, follow ups) in Jamaica you may simply write to legalwizwork@yahoo.com to make private arrangements beyond the commitment of this mediahouse.
The Legal Wiz networks professionals from all fields to serve the interest of all Jamaicans and persons relating with Jamaicans.
Physical office is at Suite # 1, 3 South Avenue, Swallowfield, Kingston 5, Jamaica West Indies. Rates may apply.
Author Profile
... qualified & experienced in journalism, creative writing, editing, the arts, art critique, paralegal, photography, teaching, research, event planning, motivational speaking, workshops for children and adults, visual arts etc. Click here for contact form. ...or email me here