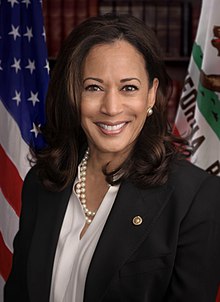 Jamaican-American Kamala Harris runs for US Presidency
Now an American lawyer and politician, California Senator Kamala Harris opened her bid for the Democratic nomination to become the president of the United States.She chose Martin Luther King Day, January 21, 2019 to announce her plan in honor of both Martin Luther King Jr. and Shirley Chisholm, the first black woman elected to the US Congress.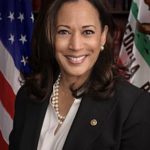 Kamala Harris's mother hails from India, and her father is a Jamaican, and are both civil rights activists. No wondering about her campaign slogan – "Kamala Harris for the people" refers to her work as a courtroom prosecutor.
The Howard University in Washington and the University of California graduate began her career as Alameda County, California, as a deputy district attorney. Then she served as district attorney of San Francisco, focusing on crime prevention. She was elected the attorney general of California and then won election to the US Senate representing California.
Her candidacy for president has renewed interest in her Jamaican heritage. On a recent visit to Miami, Florida, in 2018 to support Senator Bill Nelson, she interacted with Winston Barnes, City of Miramar Commissioner. Posting about the exchange on Facebook, Barnes wrote, "She's a very special lady and as Jamaican as they come… when I asked her where her dad was from, she said, "St Ann's Bay," so I asked, "What you know about St Ann's Bay?" the response, "How you mean man? I know there growing up." That's no practiced response!"
Rich Jamaican Heritage
Her dad, Donald Harris a professor of education emeritus at Stanford University in California, has had much influence in the Senator's life. He admits always ensuring the connection between his children and their Jamaican roots. To "memba whe yu cum fram," is one Jamaican saying Harris's father keeps active in the minds and hearts of his two daughters despite them being born in the US.
It was the visits back to Jamaica and her das discussions on of the economic and social contradictions of Jamaica and his efforts to help the country's government make appropriate plans and policies to improve its conditions that laid foundation for the Senator's choice in political career.
That she never had a chance to meet her paternal great grandmother, Christiana Brown, nor his maternal grandmother Iris "Miss Iris" Finegan, is the primary regret of her father.
Still the legacy of the strength of the Harris womens lives on in Kamala Harris. After all the blood of Christiana "Miss Chrishy" Brown, who was descended by plantation and slave owner and the founder of Brown's Town, Hamilton Brown, and his maternal grandmother "Miss Iris" Iris Finegan, a farmer and educator from Aenon Town and Inverness, whose history is unknown to him still flows through the Senator. Aside from this rich heritage Donald says Donald's noted that the family name of "Harris" comes from his paternal grandfather Joseph Alexander Harris, a land owner and exporter of agricultural produce, chiefly pimento, also known as all-spice.
Author Profile
... qualified & experienced in journalism, creative writing, editing, the arts, art critique, paralegal, photography, teaching, research, event planning, motivational speaking, workshops for children and adults, visual arts etc. Click here for contact form. ...or email me here