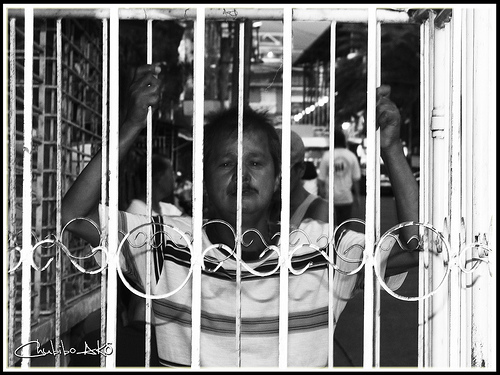 Jamaican landlord faces false criminal charges by malicious tenant
QUESTION: Dear Legal Wiz,
Believe it or not, I am a landlord framed by a malicious tenant. I am on criminal charges because my tenant made up stories about me forcing her out and robbing their jewelry. I understand that she is sleeping with the police at the Investigation office and believe it or not, they didnt even ask me my side, or visit the place in my presence, or ask the neighbours anything. The police just up and made a charge.
This happened the day after I got an order in the Court for her to move and she was so angry.
What can I do?
Miriam
RESPONSE: Dear Miriam,
You are not the only 'landlord framed' by a tenant.Jamaican landlords are prone to all kinds of challenges in Jamaica, simply because the laws are pro tenant, and landlords basically do not try to learn the laws that govern tenancy. A large number of them, just like you, fall prey to mischievous and vindictive tenants.
Tricks of the tenant trade often includes making a visit to the station and laying false charges of being harassed, locks changed etc to ensure the landlord faces at the very least criminal charges. They successfully do so given the laid back attitude of police officers who lack diligence in doing their duties.
That said you need to get a good lawyer. Unfortunately, at the parish court the Judge relies a lot on hearsay, and as both the police and this tenant are working in collaboration, your case will be hard to prove.
There has been one too many cases of landlord framed going to Court, but it seems this is overlooked by the authorities.
Hopefully, you will get a good judge to take time to understand the facts of the case.
Legal Wiz
_________________________________________________________________________
EDITOR'S NOTES:
The above does not constitute legal advice. Inhouse senior journalists research and discuss with specialists eg attorneys-at-law, as necessary before posting responses. In conclusion, names are changed at times by request.
FOR PHYSICAL WORK:
For attorney-support services (including research, documentation, collections, legwork, agent, property overseer, housesitter, follow ups et al) in Jamaica you may call 876-530-5744 or 305-648-6963 or simply write to legalwiz@yahoo.com to make private arrangements beyond the commitment of this mediahouse.
Critically the Legal Wiz networks professionals from fields in the interest of all Jamaicans and persons relating with Jamaicans.
Physical office is at Suite # 1, 3 South Avenue, Swallowfield, Kingston 5, Jamaica West Indies. Rates may apply. See more
Author Profile
... a team of professional experts, mostly Jamaicans, from varied fields including as priority paralegal, investigation, research, real estate, construction, arts (literary, visual, performing, culinary) and entertainment, certified Attorneys (civil and criminal law). Information is researched, then published, on this site, in the interest of the wider public.
Link me here
***
Click here for more about us