Legal Doc for Jamaican lawyers

It's like having an extra pair of hands in the comfort of your office.
LAWYERS in Jamaica and some overseas can get so amazingly busy their client is forced to feel ignored and even cheated. Now Legal Wiz makes it easier for attornies with clients by providing a range of services in utmost confidentiality. Legal Wiz offers service to get your specific errands done around in Jamaica.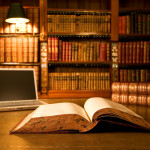 Pooling a team with experience in paralegal work, journalism, real estate, entertainment, criminal law, contracts, will, other fields our paralegal contractor/legal agent provides services which include:
case assessments
intake
statement of facts
case orientation
co-ordinate details
locating and interviewing witnesses
taking witness statements
gathering documents and evidence
creating case investigation notebooks
organizing documents
creating a chronology of facts
draft and file pleadings documents
ghost writing
case preparations including draft and serve notice to quit premises
research, search i.e. of facts and law, including procedural, administrative, or case law
investigations such as allegations and responses
tracking
calendar hearing, deadlines
maintain current binders
affidavit information gathering and preparation
Process service: prepare summons and service
Correspond w/clients
act as power of attorney for facts knowledgeable to us
organise exhibits, discover, indexing
note taking at a trial
research facts
media and pr relations
photographs as evidence
draft documents
Prepare patent and/or trademark status summary reports
source experts as needed
etc
_______________________________________________________________________________
Questions on legal proceedings back home can be submitted to legalwiz@jamaicans.com or legalwizwork@yahoo.com. Questions will then be processed by team specialists in each area, and selected answers will be placed in relevant Questions and Answers sections of participating mediahouses and sites. These include Street Hype Newspaper in New York, The Agriculturalist, Jamaicans.com advice channel and on www.antheamcgibbon.com.
For actual legwork, follow ups and other needed legal assistant services in Jamaica not requiring the full services of an attorney you may call 876-530-5744 or 305-648-6963 or simply write to legalwiz@jamaicans.com or antheaart@yahoo.com, legalwizwork@hotmail.com to make private arrangements beyond the commitment of this mediahouse.
Physical office is at Suite # 1, 3 South Avenue, Swallowfield, Kingston 5, Jamaica West Indies
The fee range starts at a minimum of US$50.00/J$5,000
Author Profile
... a team of professional experts, mostly Jamaicans, from varied fields including as priority paralegal, investigation, research, real estate, construction, arts (literary, visual, performing, culinary) and entertainment, certified Attorneys (civil and criminal law). Information is researched, then published, on this site, in the interest of the wider public.
Link me here
***
Click here for more about us