Life in itself is a welcome gift. At this time of the year Jamaica joins many countries in celebrating the best gift to human kind – the proclaimed Saviour of mankind. So recorded by the Holy bible and believed by many.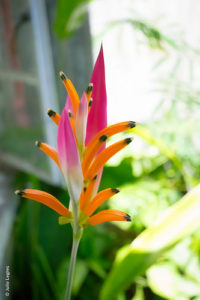 Loyalty, nothwithstanding
This notwithstanding the increased arguments, rebellions if not suggestion that Jesus Christ could not have been born in December, based on the account in the very Bible that brought the story to life. Some being loyal to other religions and subscribing to other beliefs denounces that such a story of one being born to 'save the world' ever existed.
Others denouncing the thought of Christmas celebration as pagan and murderous to begin with.
However, the same Bible tells us on more than one occasions with evidence, that out of bad often comes forth good. Success is often found outside the confusion of rejection. The numbered success stories of the nations many entertainers, athletes and other ambassadors of Jamaica finding harmony and success outside of Jamaica shores testifies to this.
Harmony
The natives who remain loyal to the celebration of Christmas reiterate this each year. Even so, this year Christmas is celebrated on December 26, 2016 and not the 'revered 25th day'.
At Christmas in Jamaica, regardless of earlier turbulence, somehow we find harmony as we exuberate a giving spirit towards each other. And this because of the very story rejected as fraudulent.
At this time, the Spirit of cheer and goodwill is ignited in some, while for others the flame burns brighter. Somehow too there are converts healed by the warmth of the season. After all the nativity story which is the main foundation of today's Christmas is all about giving. Giving in return to reflect how the proclaimed Saviour entered the world to right the wrongs.
This year 2016 has seen more persons reaching out to give, and most sacrificially and so the miracle of infectious happiness, inner peace, resulting in outward harmony reoccurs.
Thanks for my gifts
Through the years Christmas brings a time of reflection for me personally. I reflect on the many gifts I receive all year round and especially as one year closes. The gifts of life, true bonds, talents, opportunities, support are the main ones. My gifts are among my blessings. My own talents increase as I make use of the ones I started my journey of life with.
I am thankful for the many Jamaicans who strive to ensure this country Jamaica grows bigger and better, and for the citizens to understand themselves as Jamaicans and no other culture.
This to me is giving life to the nation anew with hope that in the New year there will be more avenues explored and opportunities seized to accomplish the shared goal of a better life here in Jamaica, while existing among other nations.
Harvest pride as a Jamaica people
We are no longer afraid to make mistakes and to face challenges, because the best lessons are learnt by overcoming them. We are no longer trying to be another nation, because the work of many such as our athletes, our creative minds have produced enough to harvest pride in who we are as a Jamaican people.
The long list includes Tony Rebel, Third World, Paul Beale, Peter Lloyd, Shaggy, Vincent Chin, Skatellites, Andrea Dempster, Louis Bennett, Barrington Watson, Deiwght Peters, Michael Lee Chin, Wayne Chen, Jane Issa, the late Carl Wint, Gordon 'Butch' Stewart, Hon Edmund Bartlett, our heroes TO NAME A FEW.
Still there will be challenges as we strive to move from Third world status. In some ways we operate as sixth world, but our achievements, our realised potentials so far keeps us in the balance of being listed as Third world.
Over the years in addition to the great bonds forged, I have had the privilege of loyal readers to my website and a welcome base of persons in my facebook page. not to mention those who have given support to the OAaSIS International Foundation.
I wish everyone wisdom, peace, wealth, happiness, good bonds and success to you all, but especially my Jamaican family.
Author Profile
... qualified & experienced in journalism, creative writing, editing, the arts, art critique, paralegal, photography, teaching, research, event planning, motivational speaking, workshops for children and adults, visual arts etc. Click here for contact form. ...or email me here