Any Jamaican would be proud in reviewing the winners in the Jamaica's Digicel Rising Star contest. Dalton Harris literally rose from rags to riches when his experience in the contest enabled him to win The Voice. Christopher Martin has taken his music beyond imaginations and along with Dalton created quite a stir on the international stage.
In 2021 the show was not staged, but technically we can celebrate its 18th birthday in 2022 while Jamaica as a nation celebrates 60 years of independence in 2022. The competition is one cause to celebrate as it gives to Jamaica an opportunity for showcasing talents and skills of Jamaicans and in the case of this year a Caribbean national of Jamaican descent.
The winners since its inception in 2004 have been:-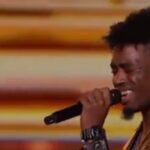 2004 – Cavan
2005 – Christopher Martin
2006 – One Third
2007 – Romain Virgo
2008 – Cameal Davies
2009 – Brown Sugar
2010 – Dalton Harris
2011 – Chantel 'Tash' Lamont
2012 – Sharona Jones
2013 – Verlando Small
2014 – T Rizzy
2015 – Jody Kay
2016 – Elton Earlington
2017 – Short boss
2018 – Tasha-Gay Solomon
2019 – Sherlon Russell and Celice
2020 _ Donald Job
2021 – not held due to Covid
2022 WHO
LOOK OUT for Thoughts by Anthea McGibbon, Do-It-yourself tips and more !
————————————————-
FOR COVERAGE, REVIEWS:
Please submit press releases, invitations and anything else for consideration 3-5 clear days before anticipated date of publication or event for review.
————————————————
– Anthea McGibbon, Site owner
Author Profile
... qualified & experienced in journalism, creative writing, editing, the arts, art critique, paralegal, photography, teaching, research, event planning, motivational speaking, workshops for children and adults, visual arts etc. Click here for contact form. ...or email me here