The top ten performers of the 2018 Jamaica Festival Song Competition will hit the road running come Friday, June 1, a date which marks the beginning of a month-long, cross-island display of their performance skills – the 2018 Festival Song Road Show. Organised by the Jamaica Cultural Development Commission (JCDC)an agency of the Ministry of Culture, Gender, Entertainment and Sport, the road tour will see the performers, which include a mass choir, try to out-shine and out-sing each other atsix stops in six parishes across the island throughout the month of June.
"We are excited to get the 2018Festival Song Roadshow underway, as it will not only give the performers a chance to perform live for audiences across the country, but will also give the public a chance to learn the winning songs and pick their favorite that they will be carrying for the Competition's finals." Said Orville Hill, Interim Executive Director at the JCDC, who also encourages the public to come out in their numbers as the road shows are free and promise lots of prizes and surprises.
The island-wide tour will kick off in Sam Sharpe Square, Montego Bay, this Friday, June 1, then moves to Mandeville Town Square, Manchester on Saturday, June 2. The following Saturday, June 9 will see the road show head to Junction Square, St. Elizabeth. Then on Saturday, June 16 the road show will pull into Ocho Rios Square, St. Ann. The tour will then move to Port Antonio Square, Portland on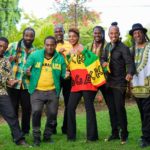 Friday, June 22. The final stop on the island-wide tour will be Munimar Square, Spanish Town on Friday, June 29.All the road shows begin at 4:00 pm and are free and open to the public.
"This series of performances across the country, are precursor to the Competition's Grand Final on Sunday, July,15 at which time the ultimate song, the one that will form the soundtrack for Jamaica's 56th anniversary of Independence, will be selected." Hill further stated.
The Jamaica Festival Song Competition is the longest running song competition in Jamaica and has showcased myriads of artistes and numerous songs which have become the soundtrack to Jamaican life and culture. This competition which started in 1966 has been the driving force behind some of Jamaica's acclaimed singers and song writers and continues to unearth and showcase several talented individuals each year.
Author Profile
... refers to representatives of entities such as embassies, entertainment industry, creative force whose submitted work gets published on this site. Views expressed here may not necessarily represent those of the owner of this site, but are being published in the interest of the wider public. Link me here