Always exploring the meaning of her name to mean flower, Anthea McGibbon also paints, specialising in orchids when it comes to flowers.
Orchids McGibbon says reflects her character, and the varying challenges capture elements of her pathways she's trod and her series is titled 'Orchidaroma.'
Orchids are her area of sensitivity, although she also paints seascapes, riverscapes, landscapes, lifestyle, abstract, fishermen. In 1988 for her graduation show she conceptualised the company 'Orchidaroma,' and can't stop painting the innumerable variations of this flower in design, character and more. Other artists have also gained inspiration to paint this flower after seeing her work, which remains reasonably priced and negotiable to enable all interested to have one in their homes.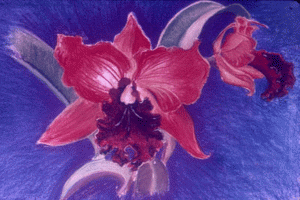 Paintings, Photographs, gifts, and souvenirs, and special items such as bags, knapsacks specially decorated and branded, are now available by Anthea McGibbon. All items as seen on her website are created by her, unless otherwise indicated.
Clients can order original works (paintings) of Anthea McGibbon, or prints which cost only US$15 plus delivery.
Offering a wide array of orchids painted as Orchidaroma, she paints gladiolas sometimes by request.
Artwork is done on canvas or watercolour paper, and in oils, acrylics, pastels.
As a photographer, she captures many scenes also, and combining her art skills she scribes wise sayings, proverbs and slogans on items such as mugs, teeshirts, bags.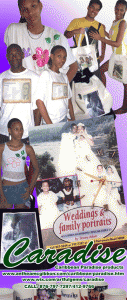 Orders can be made through the following websites or through participating galleries, Aaahh Gallery, Montego Bay, Caradise in Kingston (797-7297) or via salesman Andrew Smellie (779-2000).
Please click links below to visit websites.
WEBSITE OF PAINTINGS
BUY PRODUCTS OF CARADISE: Website of Caribbean Paradise
GREAT ADVERTISING, GREAT COSTS on this Media SITE! Support reports, news, reviews by the write lover of the arts team.
Click here for special rates!
Book reviews
Reviews
Play reviews
CD reviews
Releases
Reports
Critiques
Interviews
Author Profile
... refers to representatives of entities such as embassies, entertainment industry, creative force whose submitted work gets published on this site. Views expressed here may not necessarily represent those of the owner of this site, but are being published in the interest of the wider public. Link me here