Another case of shared corporate service has been determined. This time its with Jamaica's newest ministry of Legal and Constitutional Affairs formed in and about the second week of January 2022. Headed by Honourable Marlene Malahoo Forte QC, MP the ministry will contniue to share corporate services with the Ministry of Justice, including human resources, internal audit, and accounts. with the Ministry of Justice.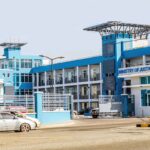 So far Internal Audit and Human Resource Management are shared services in at least one other Ministry.In 2014 as well, the Jamaica Constabulary Force and Island Special Constabulary Force merged, and the combining of two units – the Public Sector Modernisation Programme and the Public Sector Master Rationalisation Plan – to form the PSTMP, as examples.
Although the Ministry of Legal and Constitutional Affairs seeks a home for itself, Wayne Robertson, Permanent Secretary in the Ministry assures that it is organised to complete the tasks mandated. He further says administration issues are being dealt with now as the Ministry sets up itself. He was addressing the assured the Public Accounts and Appropriations Committee (PAAC) of Parliament earlier this week.
Special attention should be paid to an official government document centre seemingly underway
https://mof.gov.jm/documents/documents-publications/document-centre/file/2465.html
Author Profile
... qualified & experienced in journalism, creative writing, editing, the arts, art critique, paralegal, photography, teaching, research, event planning, motivational speaking, workshops for children and adults, visual arts etc. Click here for contact form. ...or email me here