Out of Many, One People: The Taino
The original inhabitants of Jamaica are believed to have been the Taino. They spoke a language known as 'Arawakan' and arrived in Jamaica having migrated north from the Orinoco Basin circa 650 A.D.
The Taino were dependent on farming, fishing, hunting and gathering for their subsistence. From cassava, they made a flat round bread, called 'bammy' by Jamaicans. The Taino also gave us the term 'barbecue', which comes from their method of roasting meat on a 'bucan', a four-legged stand made from savoury wood such as pimento.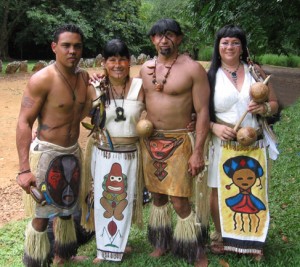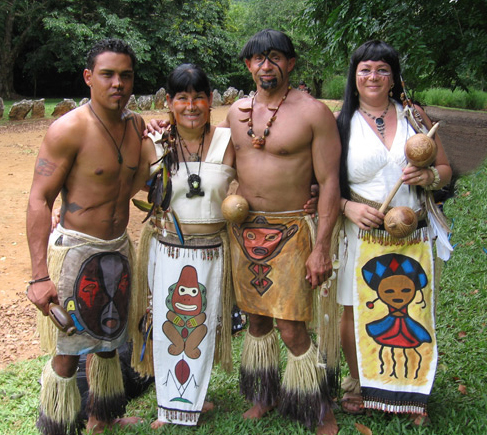 Although the Taino are no longer in existence, their legacy is long lasting, having given the island the name Xaymaca, which to them meant "land of wood and water".
Source:
www.jis.gov.jm
Xamayca, Life in Spanish Jamaica – 1494-1655′ IOJ Exhibition Catalogue 2009
Scotiabank calendar 2010, January
Click to read about the Outameni Experience in Trelawny
Jamaica (Jah Mek Ya) – OUT OF MANY, ONE NATION
Just a Thought — Jamaica – Jah Mek Yah – Jah made here – God made here — us who we are!
Author Profile
... refers to representatives of entities such as embassies, entertainment industry, creative force whose submitted work gets published on this site. Views expressed here may not necessarily represent those of the owner of this site, but are being published in the interest of the wider public. Link me here